SCOTLAND FOR EVER the Scottish Tourism website
Welcome to the Scottish Tourism website. Our site exists in order to provide the interested with all the resources, information and related links available on the internet regarding Scottish Tourism. Scotland has a well-documented and often turbulent history that is traceable back through the last ten thousand years to the arrival of its earliest inhabitants. Over 1500 ideas for days out, keeping active or exploring Scotland. Whether you're planning a vacation, going away for the weekend or need to keep the children amused during the school holidays, Activity Point is the best way to find something of interest.
The main thread of this story of Scotland is concerned with the numerous disputes and battles with the English, their southern neighbours. There have been many battles, many whose names resound through the annals of history, such as the famed battle of Bannockburn, when Robert the Bruce and army of Scots at last overcame the English invaders. Even after this victory the tensions did not cease, and it wasn't until the act of union was agreed and signed in 1707 and the undertaking of a shared parliament was put in place to solidify this union that the two countries finally began to co-exist in peace.
Modern Scotland continues to exist as a part of the United Kingdom, but devolution processes have been put into place, and there exists a solely Scottish parliament now.
The real indicator is in the fact that the majority of people in Scotland think of themselves as Scottish, and not as British. So get yourself over to Scotland and start to discover this country like no other. Employ the services of a local tour-guide and you will learn so much about the heritage of this proud nation. If you would like to comment on our Scottish Tourism website, feel free to do so.
Many thanks to all our visitors for suggesting "hidden gems" in the Highlands and lowlands, keep sending in your suggestions.
Big Thank you
Many thanks to all our contributers thatn make Activity Scotland the amazing website is it. Special thanks to our sponsors including FreelanceInsure, BBC- Scotland and CPA.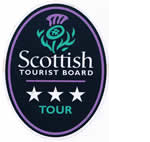 All Around Scotland: Edinburgh Perth and Dundee Montrose, Arbroath Isle Of Skye Wester Ross Sutherland & Dornoch Firth Thurso, Wick & Caithness Orkney Shetland Outer Hebrides Banff & Buchan Lower Speyside Aberdeen & Stonehaven Ballater & Banchory Aviemore & Cairngorms Loch Ness & Inverness C. Grampian Highlands Ben Nevis & reat Glen Glasgow Loch Lomond & Trossachs Argyll, Dunoon & Oban Kintyre, Arran & Bute Southern Inner Hebrides Lothian Galloway Nithsdale & Galloway Hills Annandale & Eskdale Teviotdale & Lauderdale Ayr & Kilmarnock Clydebank, Cumnock, Lowthers West Lothian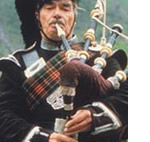 Scottish Culture: Gaelic First Names Gaelic/English Scottish Humor Books About Scotland Scottish Quotes & Sayings Proverbs In Scots Scottish Folk Tales Scottish Literary Timeline The Witches Of Forfar The Loch Ness Monster Scottish Castle Stories Scottish Hauntings Scottish Faeries More Scottish Hauntings Scottish Inventions Scottish Highland Games.
Scottish History: Notable Dates Story Of Robert The Bruce Story Of William Wallace Trial Of William Wallace Wars Of Independence Highland Clearances Story of Rob Roy Mary Queen Of Scots
Activity point is but more a glimpse and celebration of the waves and culture of surfing around the Scottish and Irish coastlines. Every section uses photos and text to give you a feel for the area plus display links in relation to their geographical locations (which anyone can add to). So basically if you're interested in surfing in Yorkshire head to that section of our site and get all the info you need in one fell swoop. see surfing
Our passion for, and knowledge of, Scotland makes Scotland for Ever ideally suited to give YOU your very own unique experience of our beautiful country. Activity point - Scotland Activities, attractions and places to visit in Scotland, united kingdom. over 1400 ideas for days out, keeping active or keeping the kids amused.