contact scotland for ever
Scottish Tourism - Our Services

The Scottish Tourism team are here to promote the beautiful north as a travel destination for everyone.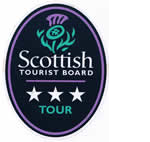 All Around Scotland: Edinburgh Perth and Dundee Montrose, Arbroath Isle Of Skye Wester Ross Sutherland & Dornoch Firth Thurso, Wick & Caithness Orkney Shetland Outer Hebrides Banff & Buchan Lower Speyside Aberdeen & Stonehaven Ballater & Banchory Aviemore & Cairngorms Loch Ness & Inverness C. Grampian Highlands Ben Nevis & reat Glen Glasgow Loch Lomond & Trossachs Argyll, Dunoon & Oban Kintyre, Arran & Bute Southern Inner Hebrides Lothian Galloway Nithsdale & Galloway Hills Annandale & Eskdale Teviotdale & Lauderdale Ayr & Kilmarnock Clydebank, Cumnock, Lowthers West Lothian
Scottish Culture: Gaelic First Names Gaelic/English Scottish Humor Books About Scotland Scottish Quotes & Sayings Proverbs In Scots Scottish Folk Tales Scottish Literary Timeline The Witches Of Forfar The Loch Ness Monster Scottish Castle Stories Scottish Hauntings Scottish Faeries More Scottish Hauntings Scottish Inventions Scottish Highland Games.
Scottish History: Notable Dates Story Of Robert The Bruce Story Of William Wallace Trial Of William Wallace Wars Of Independence Highland Clearances Story of Rob Roy Mary Queen Of Scots
Activity point is but more a glimpse and celebration of the waves and culture of surfing around the Scottish and Irish coastlines. Every section uses photos and text to give you a feel for the area plus display links in relation to their geographical locations (which anyone can add to). So basically if you're interested in surfing in Yorkshire head to that section of our site and get all the info you need in one fell swoop. see surfing
Our passion for, and knowledge of, Scotland makes Scotland for Ever ideally suited to give YOU your very own unique experience of our beautiful country. Activity point - Scotland Activities, attractions and places to visit in Scotland, united kingdom. over 1400 ideas for days out, keeping active or keeping the kids amused.