Holidaying in Scotland, what to do and see
Hill Walking and Mountain Climbing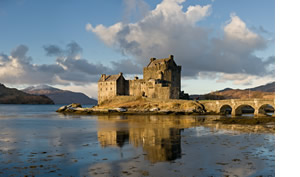 Wester Ross has over 60 Corbetts and Munros to satisfy any experienced walker. The spectacular Torridons provide challenging walks and climbs with stunning views. However there is also a wide range of low level walks suitable for all ages and abilities.
We have a wide range of books and maps in our online shop to help you plan your walks. They cover Poolewe, Gairloch and Lochcarron as well as the wider Wester Ross area.

When is a mountain not a mountain?
When it is a Munro or a Corbett. A Munro is any mountain over 3000 feet (914m). The list of such mountains, which has been revised periodically, was originally devised and published by Sir Hugh Munro in 1891. The pastime of "Munro bagging" is a recent development. Although many have climbed the Munros, it has now become a major obsession with some climbers to tick off each one bagged in an effort to climb all those currently listed, which stands at 284, although has been as high as 533!
Locally, Beinn Teallach recently qualified as a Munro and remains on the list. For anyone interested in checking out the opposition a complete list of those illustrious climbers who have a complete bag can be seen at the Scottish Mountaineering Club.
In the Wester Ross area 40 Munros can be found. A full colour book The Munros by Cameron McNeish gives a comprehensive guide to all of Scotland`s Munros.
Getting married in the morning, for the right location at that all inclusive price see Wedding Venues Essex and get married in style.
Corbetts are the Munros that don't quite measure up. They are the mountains between 2500 and 2999 feet and are so named in honour of the man who fist recorded the list of eligible peaks, John Rooke Corbett. His definition of a Corbett was that it should have a minimum re-ascent of 500 feet or a minimum distance of 500 feet on all sides between it and the neighbouring hills.
see Charter a boat in Scotland or surfing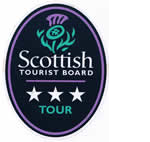 All Around Scotland: Edinburgh Perth and Dundee Montrose, Arbroath Isle Of Skye Wester Ross Sutherland & Dornoch Firth Thurso, Wick & Caithness Orkney Shetland Outer Hebrides Banff & Buchan Lower Speyside Aberdeen & Stonehaven Ballater & Banchory Aviemore & Cairngorms Loch Ness & Inverness C. Grampian Highlands Ben Nevis & reat Glen Glasgow Loch Lomond & Trossachs Argyll, Dunoon & Oban Kintyre, Arran & Bute Southern Inner Hebrides Lothian Galloway Nithsdale & Galloway Hills Annandale & Eskdale Teviotdale & Lauderdale Ayr & Kilmarnock Clydebank, Cumnock, Lowthers West Lothian
Scottish Culture: Gaelic First Names Gaelic/English Scottish Humor Books About Scotland Scottish Quotes & Sayings Proverbs In Scots Scottish Folk Tales Scottish Literary Timeline The Witches Of Forfar The Loch Ness Monster Scottish Castle Stories Scottish Hauntings Scottish Faeries More Scottish Hauntings Scottish Inventions Scottish Highland Games.
Scottish History: Notable Dates Story Of Robert The Bruce Story Of William Wallace Trial Of William Wallace Wars Of Independence Highland Clearances Story of Rob Roy Mary Queen Of Scots
Activity point is but more a glimpse and celebration of the waves and culture of surfing around the Scottish and Irish coastlines. Every section uses photos and text to give you a feel for the area plus display links in relation to their geographical locations (which anyone can add to). So basically if you're interested in surfing in Yorkshire head to that section of our site and get all the info you need in one fell swoop. see surfing
Our passion for, and knowledge of, Scotland makes Scotland for Ever ideally suited to give YOU your very own unique experience of our beautiful country. Activity point - Scotland Activities, attractions and places to visit in Scotland, united kingdom. over 1400 ideas for days out, keeping active or keeping the kids amused.